First, why the heck should you listen to me?
Wait, that isn't first.
First, who the heck am I, and why should you listen to me?
On a blog about making money online, what would I know about starting a lifestyle blog and making money every single month?
This is an excellent question and one you should be definitely asking yourself.
My name is Paul Scrivens and I help bloggers turn their blogs from fun hobbies into serious businesses.
I've helped 1000s of bloggers in the past year build successful blogs either through blog posts like How to Make Money Blogging: A Beginner's Guide to Working at Home or massive resources like the Blogging Library.
I make a healthy income ($10,000+ monthly) from blogging and I run a number of different blogs across different industries.
I only bring this stuff up because it's important to understand there you can view your lifestyle blog as a fun hobby or you can view your blog as a business.
I only deal with businesses since there is no point in writing long blog posts about how to enjoy your hobby.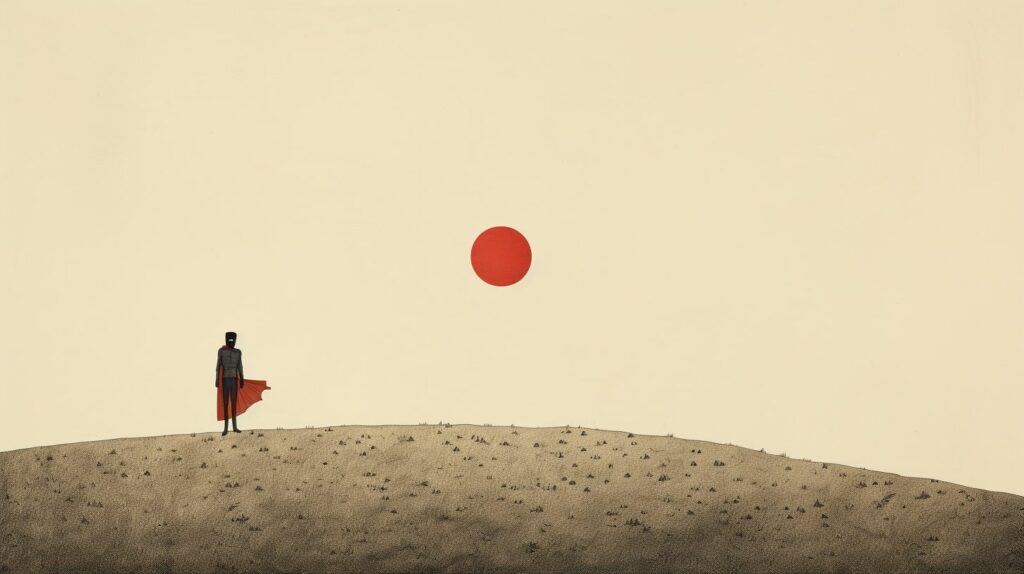 People Love Starting Lifestyle Blogs
So why am I writing this blog post?
Because I help a lot of bloggers and easily over 50% of them are interested in starting lifestyle blogs.
Why? Because lifestyle blogs cover a large range of interests and it can be hard for some people to think about blogging about a single topic.
If you love organizing that is great, but you might also love parenting, cooking, and traveling. Do you start 4 different blogs or sacrifice some topics?
Neither. You start a lifestyle blog.
My goal for this blog post is to not only walk you through the technical steps of starting a lifestyle blog (everyone does that) but to also explain to you the challenges that you will face as a lifestyle blogger and how you can tackle them head on.
Why Start a Lifestyle Blog?
This is the most important question you should be asking yourself.
You might not understand the true potential of blogging. I mean the word itself sounds silly but did you know that there are tons of people, just like you, making 4-6 figures every single month because of blogging?
These aren't get-rich-quick schemes.
These are legitimate businesses with audiences and customer bases.
Starting a lifestyle blog isn't just about sharing aspects of your life, it's also about helping people and giving yourself a chance to create a new life or lifestyle.
How much different would your life be if you could work wherever you wanted whenever you wanted?
What if you didn't have to wait for your next paycheck to come in and instead you were able to see money deposited to your bank account every single day?
What if you were able to finally make decisions about your future without worrying about what management thinks?
These are the lifestyle changes that blogging can bring.
Now, I'm not trying to say that you will achieve these things just by blogging. Many people try to blog and fail. If it was as easy as most people try to make you believe it to be then everyone would be doing it but they aren't.
However, that shouldn't discourage you because the roadmap is the same for everyone. It just comes down to whether or not you follow it.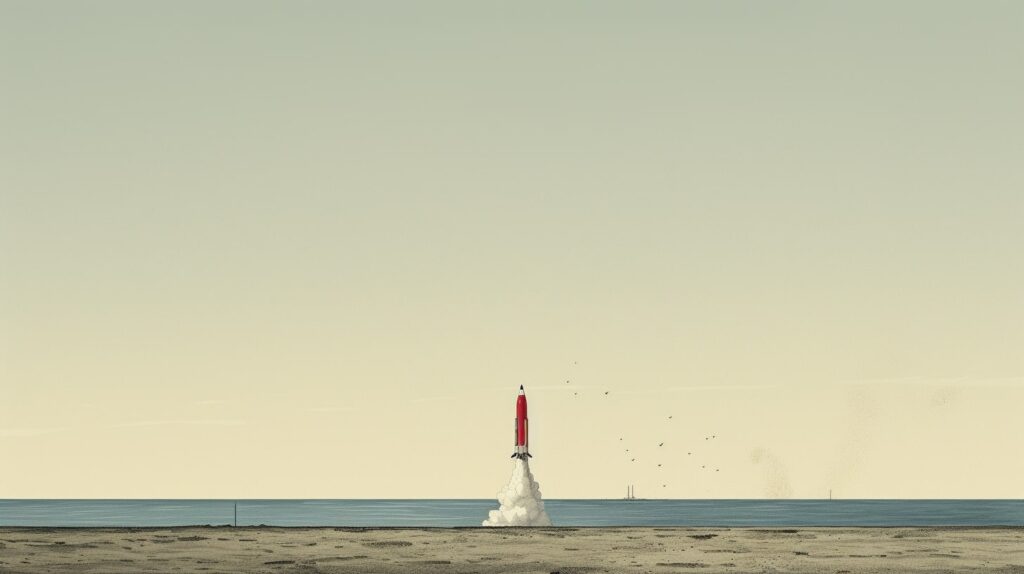 How to Launch a Lifestyle Blog
Before we dive in let me mention one more thing. If you aren't the type that can consistently stick with something for long periods of time then this blogging thing isn't going to work for you.
You aren't going to make your first $1,000 overnight and there will be times that you get discouraged.
If you're rolling your eyes at these things because you know you have both patience and persistence then you can continue reading.
1. Choose Your Niche
Most people think the purpose of starting a lifestyle blog is so that they don't have to choose a niche but you still need to understand exactly the things that you are going to cover?
Why?
Well, for two audiences:
Yourself
Your readers
If you don't understand the topics that you do cover then you'll find yourself hitting walls frequently trying to come up with stuff to write about.
Your audience will also wonder why they should visit your blog. While it's cool to have a bunch of different topics it's not cool to have a bunch of random topics.
Some portions of your audience might like your cooking and traveling posts while others set like your arts & crafts posts.
However, if you're trying to write about 100 different topics then nobody will stick around and you'll drive yourself crazy.
When starting off choose 1-2 topics that you will focus on and build a strong foundation with them. This is why we create Topic Clusters because topical authority is a very big deal to Google.
Once you get a little bit more established you can start to branch out into other topics.
Trying to become an authority on too many topics initially is really hard to do so it's best if you can stay focused on 1-2 topics and do well with those.
If you're struggling to narrow down your topic choices or you can't think of any at all you have a couple of ways of figuring things out.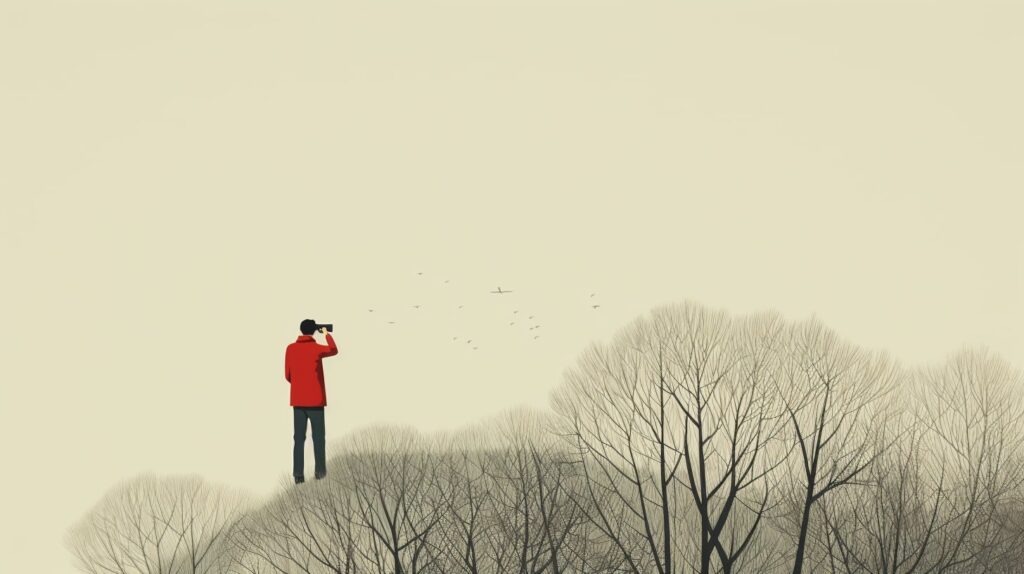 1. What are you interested in?
This is where most people begin because they think that if they write about what they are interested in things will be easier.
Yes and no.
It's easier initially but it becomes difficult for some people because having to write about their interest causes them to lose interest in their interest!
Plus, there is no guarantee that what you're interested in is what other people are interested in.
This is where you can do some research. List the things that you are interested in and might want to write about then go find blogs that cover those topics.
If the blogs seem to be interesting and doing well financially then you have yourself a potential target.
If nobody is writing about those topics then you might think that's cool because you get to be the first. You should also consider that people have tried before and failed. Be wary.
2. What are you good at?
There is this myth that you have to blog only about the things that you are knowledgeable about.
This is false.
People like to read two types of bloggers:
Experts
Beginners
Why beginners? Because they offer insights that people can relate to. If you're going to learn how to build chicken coops then people are going to be very interested in your journey.
Experts often forget how it was to be a beginner and not know anything.
So just because you aren't an expert or have experience in a topic, don't let that chase you away from making that your blog's topic.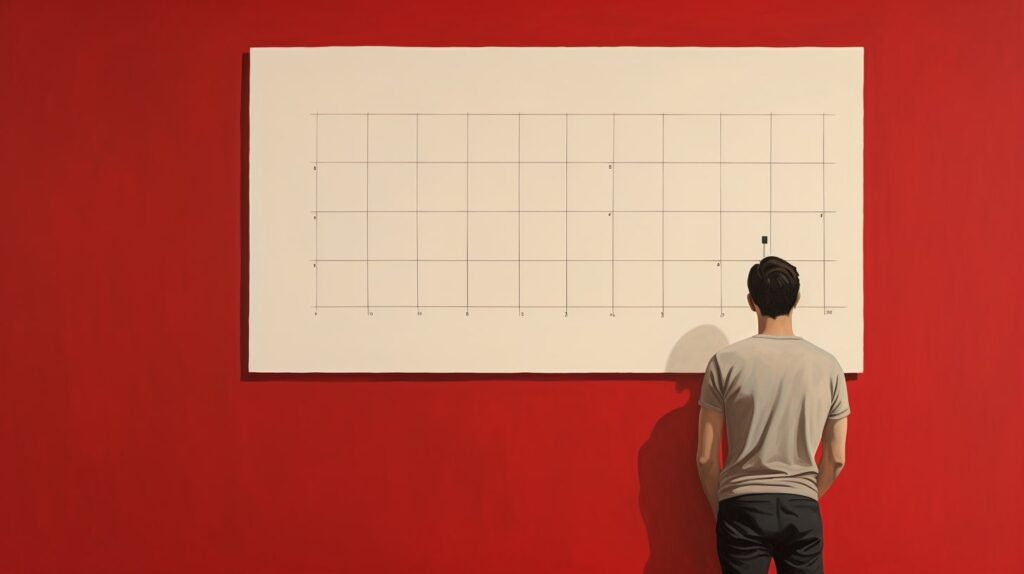 2. Start a Pinterest Account
This is how you know I'm a bit different from everyone else.
Most posts like this will tell you to go out and purchase web hosting but that doesn't make much sense until you've done some research and gotten a better feel for the topics you've picked.
Start a Business Pinterest Account. If you don't know what the name of your new blog is going to be that's okay, you can change that info later.
Then spend some time pinning things that interest you and you will want to write about. Read the articles connected to those pins so you get an understanding of the things your future audience will want to read about.
One of the most important lessons that you'll learn about blogging is that you aren't blogging for you, you are blogging for your audience.
While it is YOUR blog, your audience (initially) only cares about their problems and how you are going to help them solve them.
What this means is that your blog posts have to be about stuff that your audience is interested in. It doesn't matter to them if you're interested in the topic because it's not about you.
This is why you should spend some time on Pinterest and Google looking at the different blogs in your niche to understand the content that they write.
3. Purchase Web Hosting
This is where people forget the adage that if you want to make money you need to spend money.
Fortunately, web hosting is not that expensive when you're starting off.
When it comes to blogging I always recommend people use WordPress, the .org version not the .com version.
To use this version of WordPress you will need to purchase web hosting because it is considered self-hosted software.
Why is this important? Because you want to control the land that you are building your mansion on.
It's much better to be able to move your blog wherever you want than to be held hostage by a service that holds your content.
WordPress also has a large ecosystem with 1000s of themes and plugins at your disposal.
Choosing a Web Host for Your Blog
Not all web hosts are created equal.
The last thing you want to be worrying about with your blog is whether or not the site is up. If the site does go down you want a company that has great customer service that can quickly help you.
This is why I always recommend SiteGround to the people I help.
They are an independent company meaning their corporate overlords aren't trying to cut costs by packing more sites onto fewer servers or providing less than stellar customer service.
Of course, you don't have to take my word for it. I recommend you do your own research but I have no problem in recommending SiteGround to anyone that wants to get started with blogging.
By clicking this link you can get hosting for as low was $6.95 a month.
These links to SiteGround are what are referred to as affiliate links meaning that at no extra cost to you, if you purchase hosting from SiteGround I get a small fee. That makes it sound like I'm only recommending them because I can make money but the truth of the matter is that EVERY web host has an affiliate program I can use so I've decided to choose one that I know you'll be happy with instead of one that would actually pay me more.
Choosing a Domain Name
If you do go with SiteGround you'll find that you can also purchase a domain from them or you can purchase it from an outside service like Hover or Namecheap.
Choosing an actual domain name might be the hardest part of this blog journey because so many good names are already taken.
The only advice I can offer you with regards to choosing a domain name is to choose one that you know you'll like 6 months from now. If you aren't too sure you will continue to write about what you initially chose then try to make the name more generic.
For example, my health and fitness blog, Thrive/Strive, can be about a number of other topics. The name itself doesn't tie me to a topic. However, Home Sweet Money definitely limits my options with regard to topics.
Sometimes you want to also make sure that the name is available on different social media platforms like Twitter and Facebook. In that case, you can use Namevine to make the search a lot easier.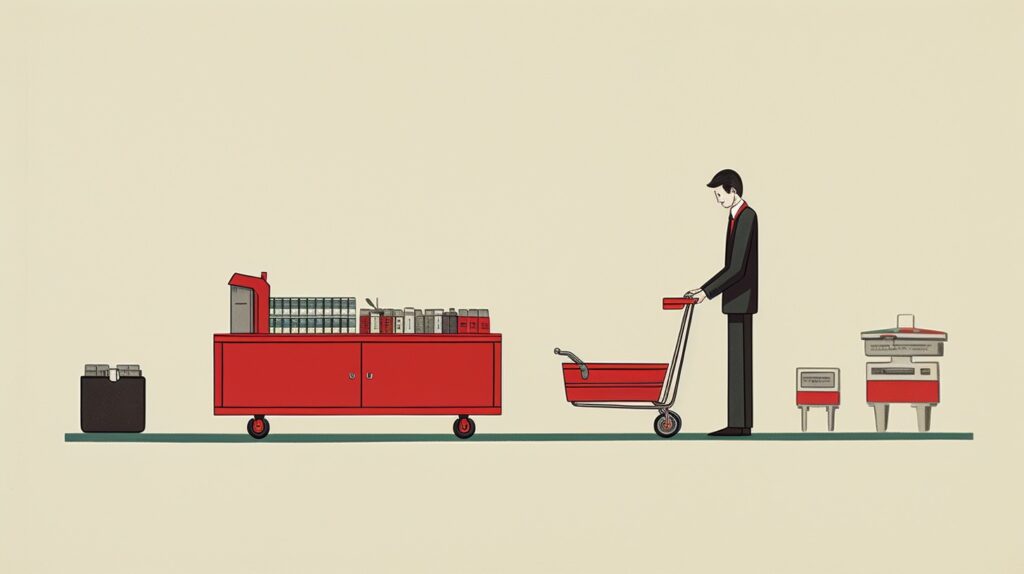 4. Choose a Theme
You have your topics. You have your domain name. You have your web hosting.
Once you install WordPress (which is super easy on SiteGround) then you can either go with one of the default themes within WordPress or go and find a theme yourself.
You literally have 1000s of options with a ton of different theme stores available to you. We use GeneratePress for EVERY single one of our blogs due to its speed and how easy it is to customize.
Tiffany has done a great job of creating clean and beautiful themes that work very well for lifestyle bloggers.
5. Find Affiliate Partners
Affiliate partners?
Yep.
One of the best ways to make money blogging is through affiliate marketing. In fact, I make over $5,000 a month from affiliate marketing.
Affiliate marketing is simply when you promote someone else's product. It's similar to what I did above with SiteGround.
I promote their awesome services and when someone makes a purchase after clicking my affiliate link, I get a small fee.
The reason why this is so great for beginning bloggers is that all you need to do is sign up for different affiliate programs and get your links.
Once you have some affiliate products that you want to promote you can put them into your blog posts and as you continue to build up your blog you'll find that you have a nice source of passive income.
Because a lifestyle blog can cover a lot of different topics it can be hard to rely on building your own products to make money. Your audience is diverse so usually, lifestyle blogs rely on ads, sponsored posts, and affiliate marketing.
Most affiliate programs don't require you to have any traffic so it's a nice way to monetize your site from day 1.
6. Start Writing
Hopefully, when you get this far you'll have an idea of what type of content your audience loves and from there you can start to write your own blog posts.
If you aren't used to writing it is going to take some time to find the right flow. If you aren't quite sure what makes a blog post great then check out How to Write a Powerful Blog Post That Your Audience Loves.
There are some other things you will want to consider while writing blog posts but there are too many to go over in this post.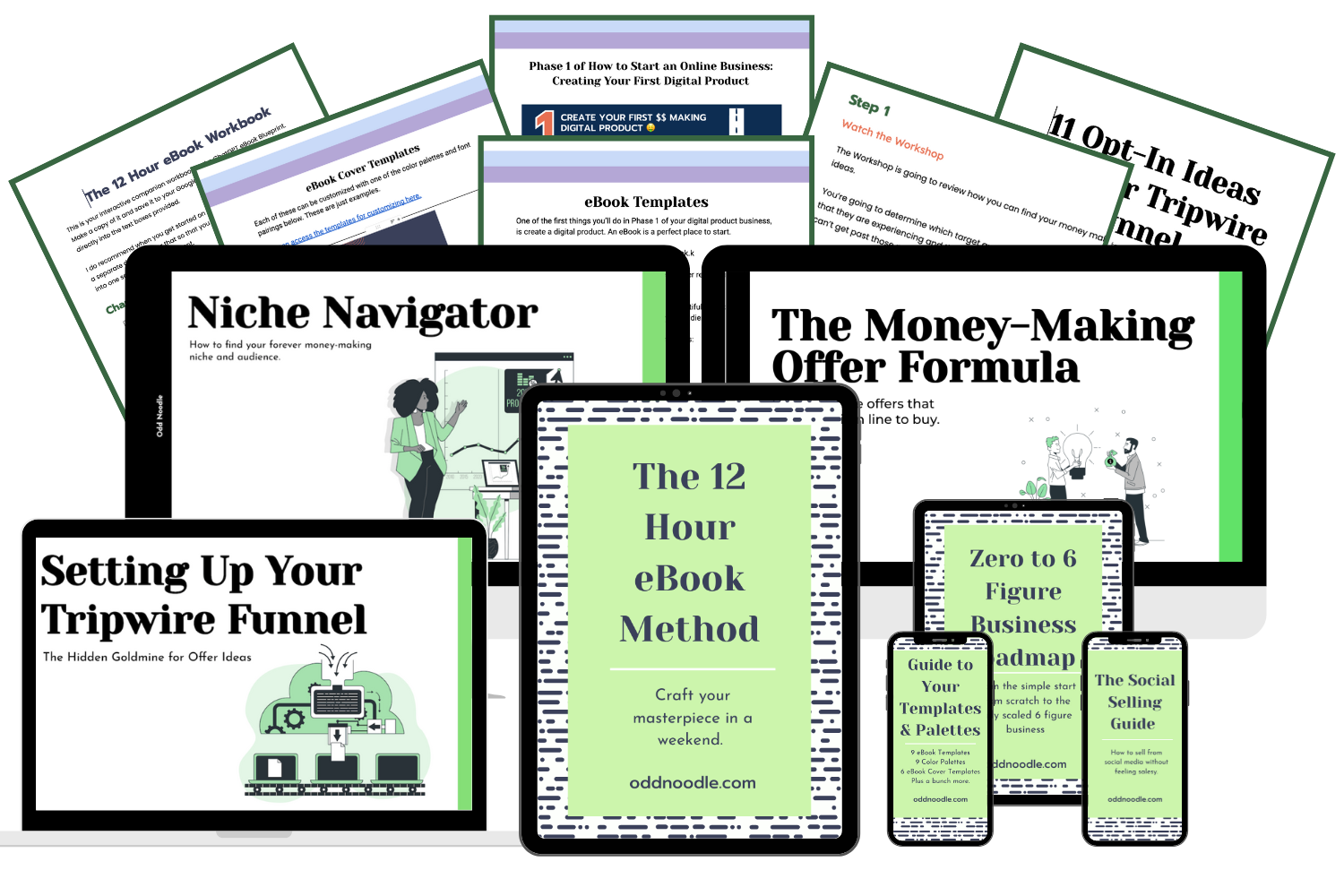 It Doesn't Have to Take Months to Monetize Your Blog
The sooner you can create your book and get it out, the sooner you have a chance of making money with every single person who visits your blog.
The 12-Hour eBook Method was designed to help you get a book onto your blog in the shortest time possible so you don't need to wait until you hit 100,000 pageviews before you can start making money.
7. Launch
People make too big of a deal of launching their blogs. Yes, it's great but it's like preparing for a marathon. Launching just means you finally got dressed. The race hasn't begun yet.
Now you have a long road ahead of you but at least you got started.
If you're curious about what else goes into making a successful blog I suggest you check out my free How to Create a Blog. It goes over all of the things you must consider when trying to start a successful blog.
Anyone Can Build a Profitable Lifestyle Blog
If you look at successful lifestyle blogs like Just a Girl and Her Blog you'll discover that they were started by people who had no clue what they were doing. They didn't start with the perfect "how to start a blog for money" guide.
What made them successful was their persistence.
Blogging is really about experimenting. You do a couple of things and see how they work and then you do a couple more.
No blogger has a smooth journey so don't get frustrated when things don't go your way. No one is born knowing how to make money blogging.
Instead, take the time to understand why it isn't working and make the right adjustments.
Blogging is great because it provides an equal playing field for everyone getting started.
Are you going to be next?