I'm not going to lie, I am pretty hesitant about writing this guide.
Not because I don't think affiliate marketing is a nice way to make extra money, but because it can be a very shady industry. If you search affiliate marketing in Google you might get sent to some sites where people do some pretty despicable things to get people to click a link and buy an item.
Seriously, don't go around searching for resources.
You'll end up building 20 different mini-sites all catered to a very specific niche with the hope that you can make it an authority site in Google. It's stressful, cutthroat, and at the end of the day a bit too volatile for me.
What this guide is meant to do is show you how you can use affiliate marketing on top of the other methods of revenue you use for your blog.
Seriously, this guide is not going to show you how to create an authority site in a niche for kitten mittens.
This is affiliate marketing for bloggers who want to provide value while making money while growing their blogs.
If that sounds good to you then let's get started.
Affiliate Marketing for Bloggers: First, Provide Value
Really I could end the guide here. When using any type of affiliate marketing you need to provide value to your audience. Simply having a ton of links to different products around your site isn't going to help with anything. However, if you attach those links to something that provides value then you are looking pretty good.
Let's look at an example.
The Bluehost Affiliate King, Pat Flynn
Pat Flynn knows how to make a lot of money from affiliate marketing. Mainly from Bluehost affiliate marketing. If you explore his site you will see there are places where he just has a link to Bluehost with a recommendation to use that service to host your WordPress site.
But that's not where the money comes from.
Instead, you have to look elsewhere. Namely on Youtube. Here is a video that he made in 2009 that shows you how to get a blog setup in less than 4 minutes. That video shows you how easy it is to get things set up on Bluehost. People watch that, get excited, and then decide to go to Bluehost by clicking on his affiliate link.
You might be thinking that there is no way this is how Pat makes all of his money. A 6-year old video doesn't sound like it will do much, but this is how he got his start. He didn't say "go to Bluehost and use them" because that wouldn't work. Instead, he provided some value to his audience and it paid off.
He also has Bluehost links sprinkled throughout his site in places that have value.
As Pat continues to post about blogging he becomes more and more an authority figure on the subject. When people visit his site they see he knows a thing or two about blogging so when he recommends Bluehost they think it is the right choice.
Now whenever you visit a blog about blogging or how to make money, odds are you will see a how-to start a blog post that just so happens to mimic the techniques used by Pat.
So if the idea is to provide value, how can you do that in a way that will encourage people to click your affiliate links and buy the products? Well, let's take a look.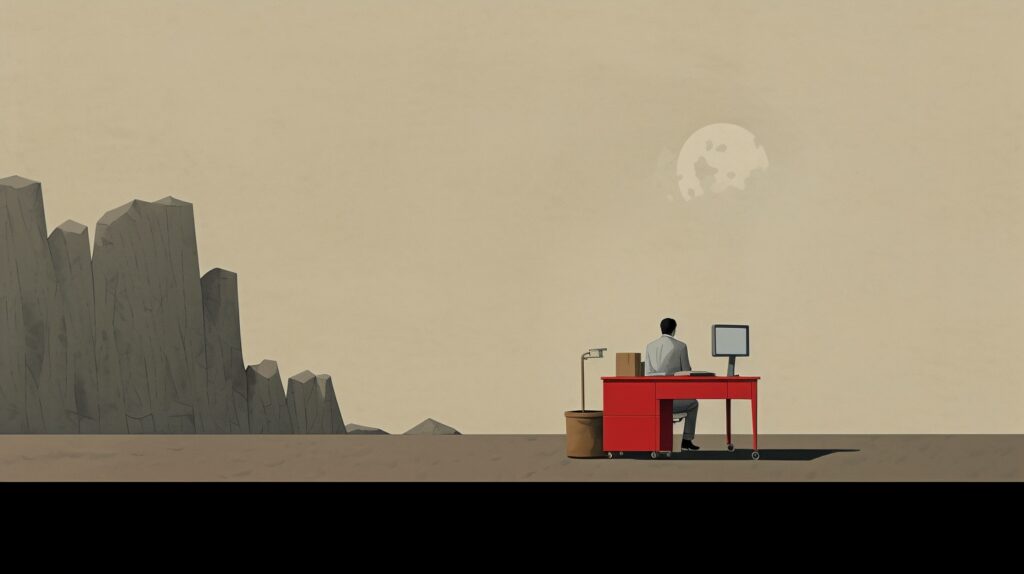 Affiliate Marketing Methods
There are a number of different methods for affiliate marketing that you can use on your blog.
You shouldn't pick just one, but find ways to incorporate all of these methods into your blog at some point.
Reviews
When you go shopping on Amazon do you read the reviews before you buy a product? Of course you do, you'd be crazy not to! We all love reviews because they help us justify a purchase.
Reviews are a great way to get people to click on your affiliate links. You are providing them with awesome value by informing them whether or not it is worth buying a product.
The best example of this is Wirecutter.
Whenever I am looking to buy a new piece of technology I head to Wirecutter first to see what they recommend. Notice they don't write a million reviews for every product category they cover. They just let you know what they believe to be the best product in each category.
They have become an authority site on product reviews and if they say a product is the best in its category then I am going to buy it.
In 2015 the site generated over $150 million in e-commerce revenue. This doesn't mean they made $150 million, but if they are hitting the lower tier of Amazon associates then they are making at least $9,000,000 a year. That's not too shabby.
And all they do is write the most comprehensive product reviews found on the web.
Guides
Guides are awesome because they teach people how to do something. We all like to learn so if someone is going to teach us how to do something then we would be wise to listen to them.
A positive thing about writing a guide is that it presents you as an authority figure. People trust authority figures. When you have trust then you can get people to click on affiliate links. We already talked about how Pat Flynn created a quick video guide on setting up a WordPress site and that seems to be working out well for him.
Another example is my free super guide to blogging. This guide runs through how I create money-making blogs that help me work from home and employ my wife, brother, and mother.
If you read the guide you will see SiteGround links sprinkled throughout.
My guide to blogging isn't trying to hard sell you on anything. It's simply providing you with value and including some of the resources that I've used to make money blogging.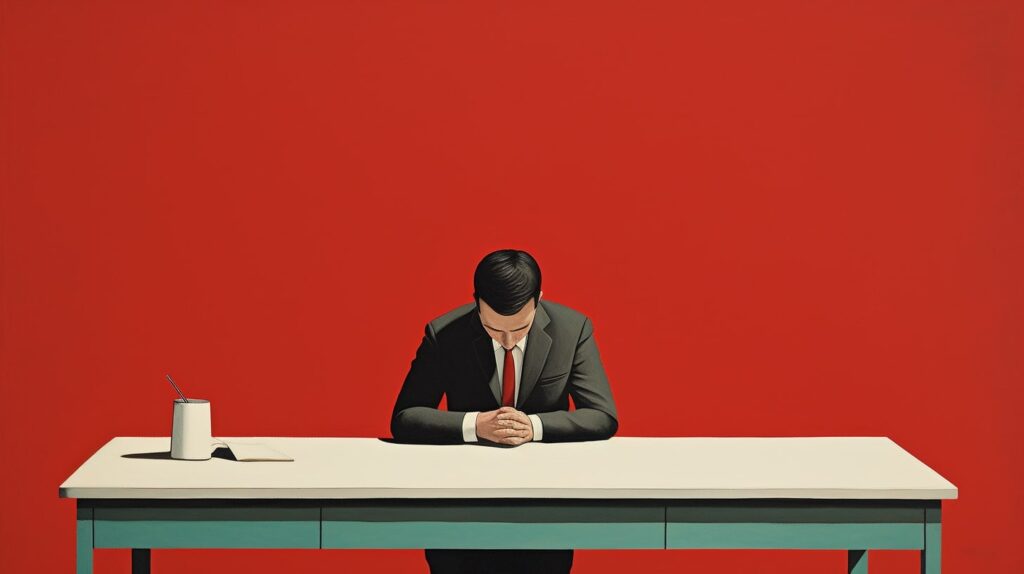 The Wrong Things to Do
When doing affiliate marketing the most important thing to do is provide value. Unfortunately, there are a lot more things that you shouldn't do so let's go over them.
Only Focusing on the Payout
When people get into the affiliate marketing game they get too caught up in payouts. They go looking for the companies that offer the best payouts, but this is the wrong way to go about it. Not every company is created equal.
Remember when someone clicks on your affiliate link they are associating that product with your brand. If you are sending them to garbage sites that reflects badly on you.
You wouldn't try to set your best friend up with your weirdo cousin who picks his nose, right?
Not Understanding the Product
If you are going to recommend something then you sure as hell better understand it. I would recommend that you don't link to any product that you haven't used yourself. That is the safest way to go about things.
Sometimes you can get away by promoting a product from a person you trust. You'll see this all the time with the power bloggers that hop on each other's mailing lists to cross-promote things. However, the same rules apply. You better know what you are sending people to and hope that it works out well for them.
Your recommendation is your word and if you lose that, then you've lost all the good vibes you've worked so hard to create with your tribe.
Treating Affiliate Links Like Ads
All the big affiliate programs give you banners to post on your site. You might think this is pretty cool because it saves you a ton of work, but when was the last time you clicked on an ad? Just having a nice, fat image in your sidebar isn't going to convince people to click on the ad and then make a purchase.
I'm wrong. With enough traffic it will happen from time to time, but not enough to justify losing the valuable real estate you just gave up for an underperforming ad.
People tend to treat affiliate marketing as super passive income by just getting a link/image and putting it on their site. It takes a lot more work than that for it to be effective.
Is Affiliate Marketing Good or Bad?
I like what you can do with affiliate marketing. It offers a nice way to make money through the different ways that you are providing value. But it only really works if you are providing value and that is what a lot of people are missing.
You have to remember there are several different steps that have to take place before you make any money through affiliate marketing:
You have to get people to your site.
You have to get people to read your content. Yes, this is different than getting them to your site.
You have to get people to click your affiliate link with the intention of taking action. Every affiliate program has a different expiration time for cookies associated with your affiliate link. If someone clicks on it and then doesn't go back to the site for 6 months you probably won't get credit.
Once on the affiliate site, the person has to go through with the purchase.
Depending on the affiliate program the person might have to stay for X amount of months.
That is a lot of magic that you have to do with a site visitor. I think when people get into the affiliate marketing game they just imagine people coming to their site, clicking a link, and then making a purchase. On very rare occasions it happens like that, but that is very, very rare.
You almost have to treat your affiliate links like you do your own products. You don't simply sprinkle links about your products all around your site with the hope that someone purchases them (at least I hope you don't). Instead, you educate the viewer by providing value and then presenting them with the product.
When I see people asking why their affiliate links aren't performing, it is pretty much the same reason why nothing else on their site is performing. The best sites provide huge value and educate people on a process and that process just happens to include how to use a tool with an affiliate link attached to it.