It's very easy to complicate the act of blogging.
In fact, it's what most people do.
I should know as I've helped over 2,000 bloggers succeed. And it wasn't without its challenges.
Lucky for both of us I've simplified blogging to a couple of repeatable steps.
Blogging made easy. As promised.
These steps have helped me create over a dozen blogs across varying niches that make/made (sold them, gave them away to my students) over $1,000 a month.
In this post, I want to show you these steps so you have a better idea of what you can do to make blogging as easy as possible for you while also making money.
Because that's the big thing.
If you don't care about making money with your blog then you don't need to read any further. Just create a blog and start writing.
That's it.
However, if you're serious about this and see blogging as a business, then you'll want to make sure you follow certain steps to give yourself the best shot at success.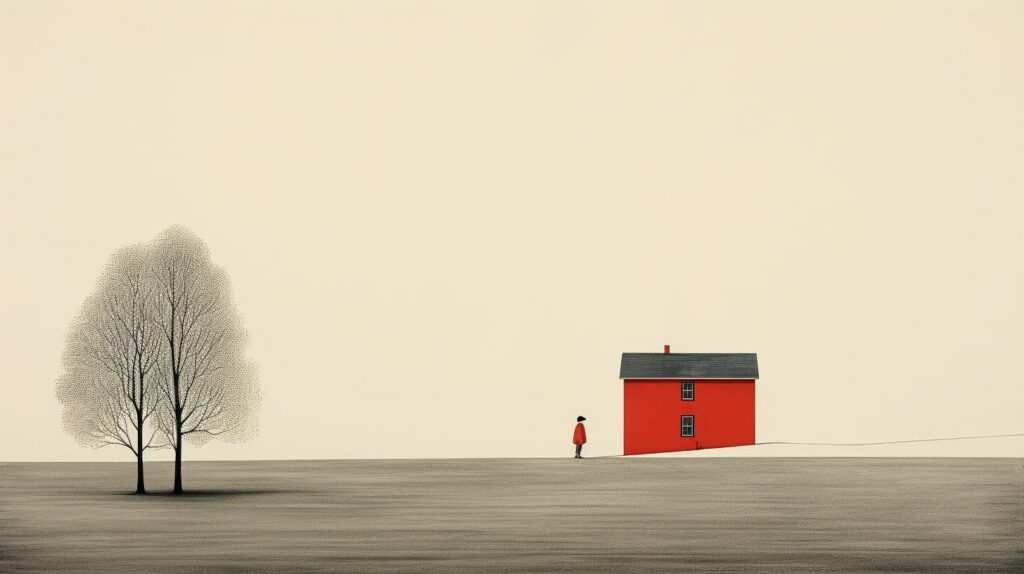 Blogging Made Easy in 4 Simple Steps
Some of you reading this will not want to follow some of these steps because you're set in your ways.
That's fine, but don't yell at me and say these steps do not work.
You can't avoid ingredients in the recipe and then complain that the finished product tastes different.
We good?
Awesome.
Let's begin.
Oh sorry, let me mention one more thing. I'm not saying these are the only steps to follow to create a successful blog that makes money. You can do other tactics but these steps are the easiest path to creating a blog that makes money.
1. Choose a Popular Niche
Right away this is where I can start to lose some people because a lot of people want to write about what they want to write about it.
It doesn't matter if it's a popular topic or not.
The reason why I suggest you stick to a popular topic is that if you're looking to get a lot of traffic so you can make a decent sum of money with ads, then you're going to need a lot of people to look for the things that you're writing about.
If I choose to write about Keto, then I know there are millions of people looking up topics on Keto so I have a good chance of getting a lot of people to my site.
However, if I'm writing about the Kiwi Spinach Diet (I don't think this exists) then I'm going to struggle to get people and therefore struggle to make money.
How do you find popular niches?
I stick with what is doing well on Pinterest and other social media.
The reason is that Pinterest is a great way to get started with traffic building because there is no wait time. You can start pinning on day 1 and you might start receiving traffic on the first day.
This is true of any social media. It's a great way to jumpstart your traffic.
Usually, it takes a couple of days assuming you're doing everything else right, but once things start going, they really start going.
So how do you find these niches on Pinterest?
It's pretty simple. You go onto Pinterest and search around for topics. Look at the pins in those topics and see the number of repins a pin gets.
The higher the repins, the more popular the pin and it's a good sign that the niche is popular as well.
You also need to consider when the pin was published. If you see something with 2,000 repins but it was pinned 5 years ago that isn't a sign of a popular post.
Once you find your niche it's on to the next step.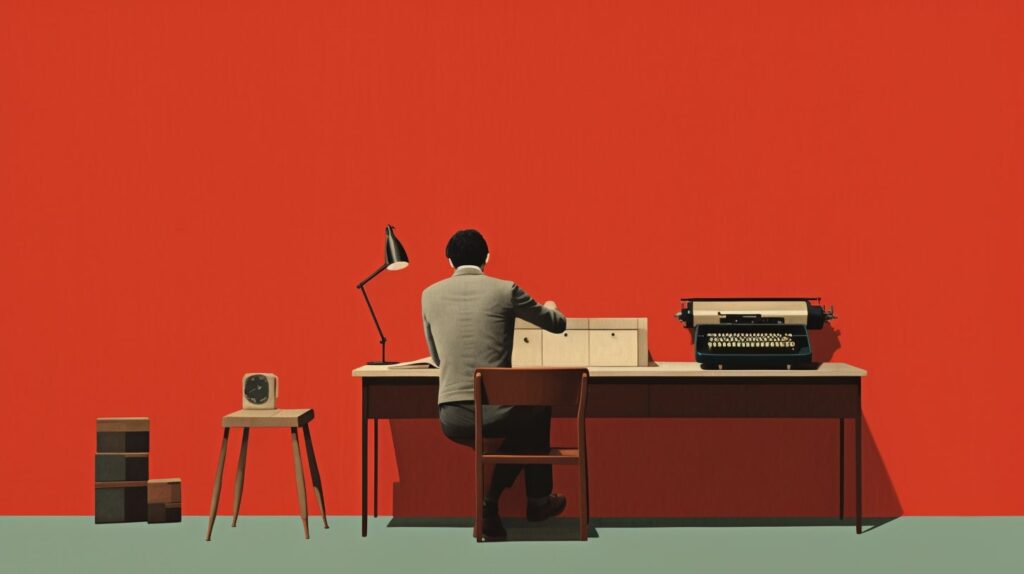 2. Gather Popular Content
You don't even have to leave Pinterest for this! (Note: if Pinterest isn't your jam you can do this stuff on almost any social media network)
You can simply search for the popular pins in your chosen niche and collect the topics that are doing well.
You can spend hours doing this and come up with dozens or hundreds of topics to write about.
3. Set Up Your Blog and Start Writing
I'll skip the setup part and focus on the writing.
You have a list of topics that are popular, now you just need to write your version of those topics.
Blogging doesn't mean you think of an original topic.
Blogging means you write the content that your audience wants and it's much easier to know what that content is by seeing what works for others.
This is another step that some people want to avoid because they truly believe they need the world's most original content ideas.
That's fine, it's just going to make your life more difficult.
I'm all for coming up with original content ideas after you understand your audience.
It doesn't make sense to write stuff that you HOPE your audience likes.
Stick with the stuff you know that they want and you'll find it much easier to grow your traffic.
4. Back to Pinterest
Remember Pinterest?
Of course, you do!
Well, now that you've written the content that you've seen work well on Pinterest it's time to get your versions up.
And that's it.
4 steps to make blogging easier for you.
Simple Steps for Simple Blogging
As you can see, you don't need to make blogging difficult. While there are nuances throughout each step, those are the 4 big steps that I follow whenever I want to create a blog that acts as a revenue engine for my business.
It's easy to get lost in the sea of blogging information thinking that you need to nail down every single thing, but you really don't. Your focus should be on serving your audience and helping them out.
Create content that does that and make sure that you let them know that the content exists and you'll find that you can do pretty well.
Every single one of our brands starts with a blog because we do believe it's one of the best long-term assets you can have for your business. While it's possible to get away without a blog why make your life harder?
One more thing to remember is that blogging creates an effective flywheel with your business. What does that mean?
Let me show you.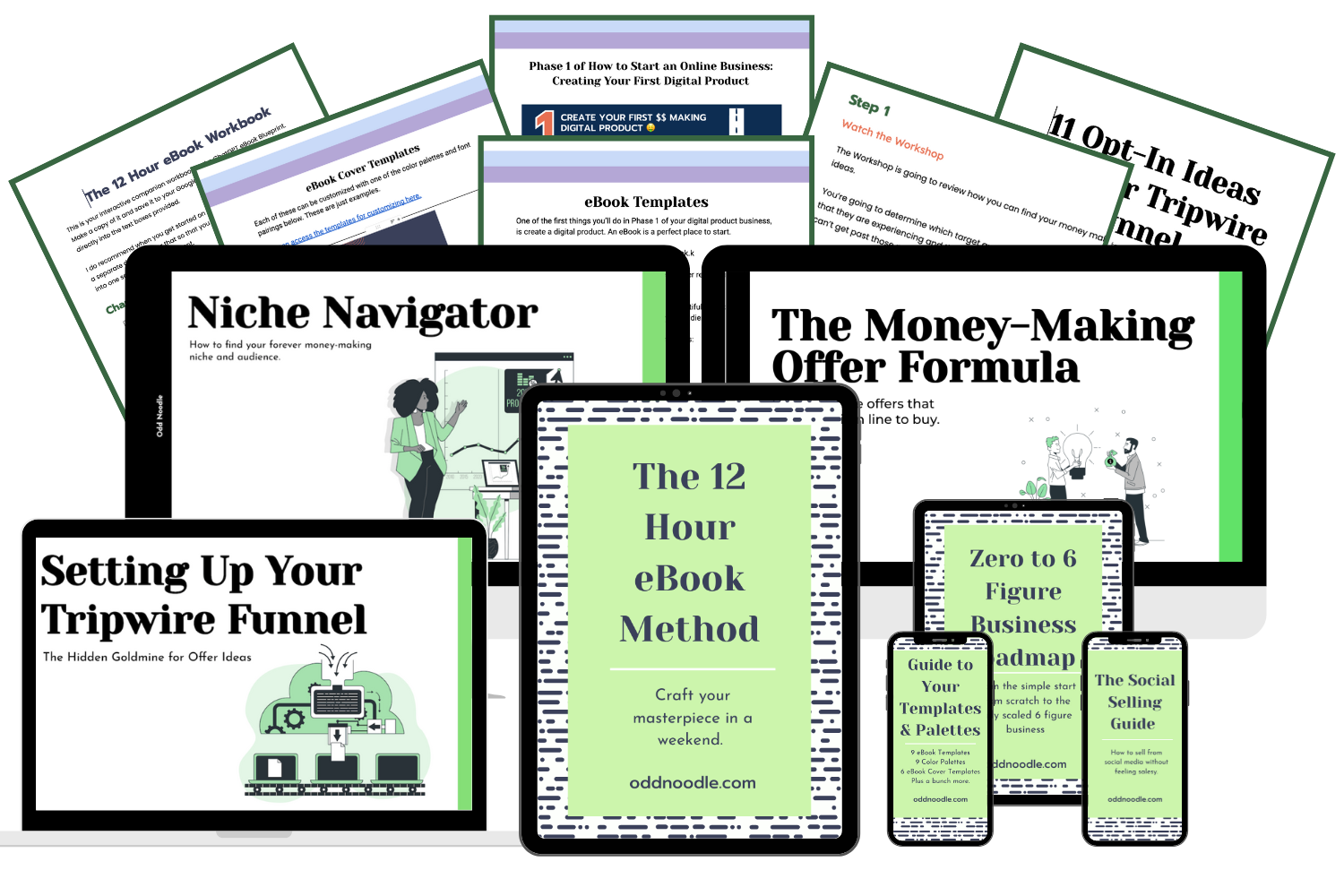 It Doesn't Have to Take Months to Monetize Your Blog
The sooner you can create your book and get it out, the sooner you have a chance of making money with every single person who visits your blog.
The 12-Hour eBook Method was designed to help you get a book onto your blog in the shortest time possible so you don't need to wait until you hit 100,000 pageviews before you can start making money.
Simple Blogging, Simple Flywheel
Until you start to get Google search traffic the best way to get traffic to your blog is through social media. I won't use the Pinterest example again so let's go with Instagram.
You talk about gardening for a bit and since Instagram allows you to put a link in your bio, then you can have that link go to a free opt-in. People exchange their email for the opt-in and now they get gardening tips from you in their inbox.
As you continue to write blog posts, you can then email your audience links to those posts and they come back to your blog. Every time they come back to your blog they are reminded of the value that you create.
Email? Value. Blog post? Value. Social media? Value.
It's a simple content flywheel that helps to reinforce that you're there to help.
Why is this important?
Because it makes it easier to sell digital products or services whenever you want.
It's the Playbook that we follow for all of our brands.
Find the audience that we want to talk to (the niche)
Pick a particular topic within that niche and create a topic cluster around it
Create a book that we can sell that relates to that topic
Create an opt-in with a sales sequence that leads to the book
Post on social media
That's it.
You really don't need to make blogging any more complicated than that if you want to build it into a business.