The Odd Noodle Playbook
Steal the Playbook that helps us build 6 figure businesses in almost any niche.
You don't need to complicate success. Instead, follow the Playbook that we use for every single niche that we enter.
After helping 1000s of Creators over the past 7 years, we've found that there is a simple path to building a successful business and a complicated path.
This is the path that we recommend to 99% of our clients and students because it allows for quick wins and it gives your a specific path to follow.
That's why it's called The Playbook.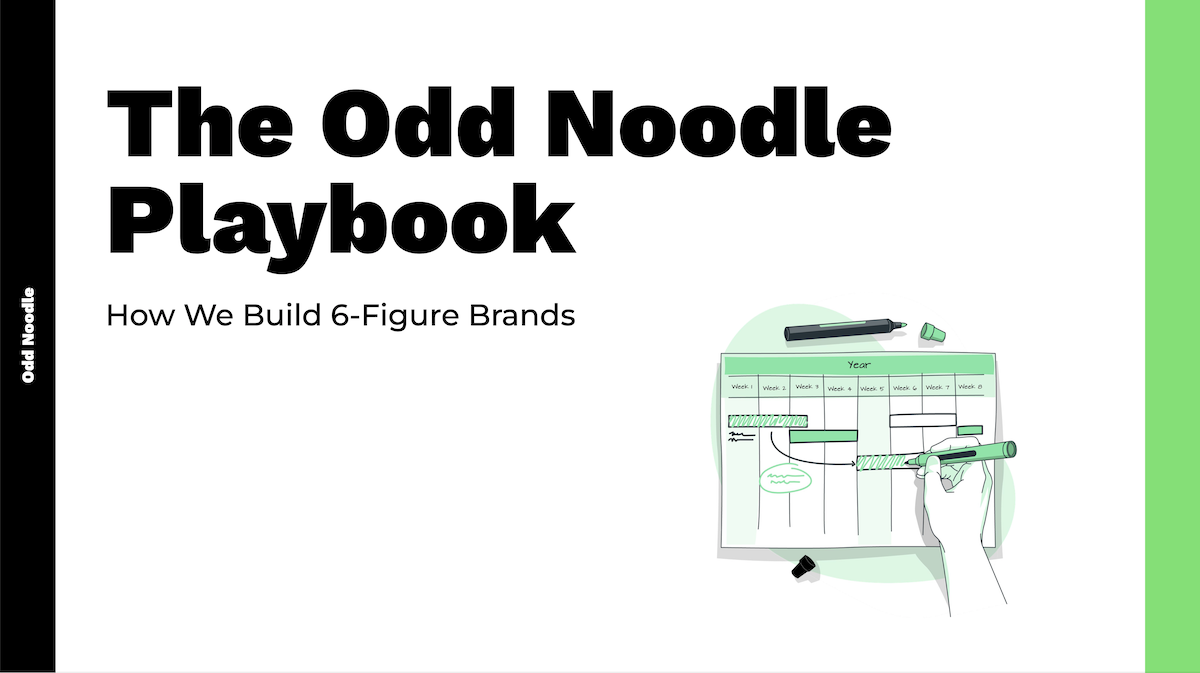 Learn Our 3 Phases of Online Business Building
It's very easy to look at a successful online business and fill your head with all of the things that are necessary to make it succeed.
And yeah, you can get pretty crazy with how complicated you want to make your business, but over the Strategy should be simple. That's why we've created this Playbook.
It's more for us to make sure we don't complicate everything that we do, which means it is an amazing resource for you. We like to think it's one of those things you'll keep around and refer back to constantly.
Who is us?
The Odd Noodle Collective
We Are Still Building Today…
We are Creators at heart so we continue to work on new things to ensure that what we teach is relevant and up to date.
You'll get to see the other projects that we are working on that apply the exact same principles that you'll learn in the 0 to $1k Framework.
And after doing this for 10+ years, you'll know that you're in good hands.
So what are you waiting for? Grab your copy of the Playbook today.