Half of me wants to tell you that the best way to learn blogging is to just start. Just start a blog and see how you do.
But the other half of me, the half that remembers my blogging story and that that is pretty much how I tried to learn to blog says, WHOA, no you don't there, pal.
The best way to learn blogging is a little bit of both. You need to not be afraid to just jump in and start learning, but there is way too much to learn to just jump in without a little help.
Not The Best Way to Learn Blogging
Here's how I learned to blog.
I read one day about how this husband and wife (Young House Love, anyone?) had both quit their jobs to focus on their home decor blog.
I was working full time and I had two kids. One of them, my son, was taking, well, let's say a divergent path from the one most kids take. It meant lots of appointments and heartache and worry.
So the thought of being able to create something that would allow me to quit my 9-to-5 and work from home was more than just a dream. It felt like something I needed to do for my family.
So I did some Google searches to see how to set up a blog and screwed up about a million things, learned how to fix them, and carried on that way for several years.
Not the best way to learn blogging, but I can assure you of that.
Mainly because until I really sat down and learned the right way to do things, I never made any money at all. I never kept an accounting, but I'm pretty sure I was spending more on hosting every month than I was earning from Adsense.
The good news from my story of learning about blogging is that I was not afraid to try things. I would look at what other people were doing and follow free tutorials and give it my best shot.
That's important to keep in mind.
The Best Way to Learn Blogging
The best way to learn blogging is to find what I like to call a learning ecosystem.
Ok, I just made that up, but here's what I mean.
You want to find a place where you first believe in the philosophy that is being taught.
At Odd Noodle we aren't going to tell you to go buy hosting, pick a name and throw a theme on your site and start writing.
If you take a quick browse through our blog posts you'll see we've covered a ridiculous amount of blogging and business topics for you.
That can be hard to sift through, so we also have a massive Blogging Library so you get started on not just a blog, but a blog that will become a business which is really what is going to get you to the point that you might someday be able to quit your job.
You can dive into our free Odd Noodle Playbook, too. We've got enough free info for you to keep you very busy!
Then we're going to invite you to join our mailing list (you'll see an opt-in at the bottom of this post) where you'll learn even more about the business behind blogging.
There's also a great YouTube channel we're building called Pocket Tips that are quick videos on some of the techie aspects of blogging.
We'll also refer you to some of the people we like to learn from.
You'll have an opportunity to purchase some of our courses, but if you're not ready for that, you can start with the free stuff.
What we want is for you to feel like you have everything you need in this Pocket Business ecosystem to learn about blogging.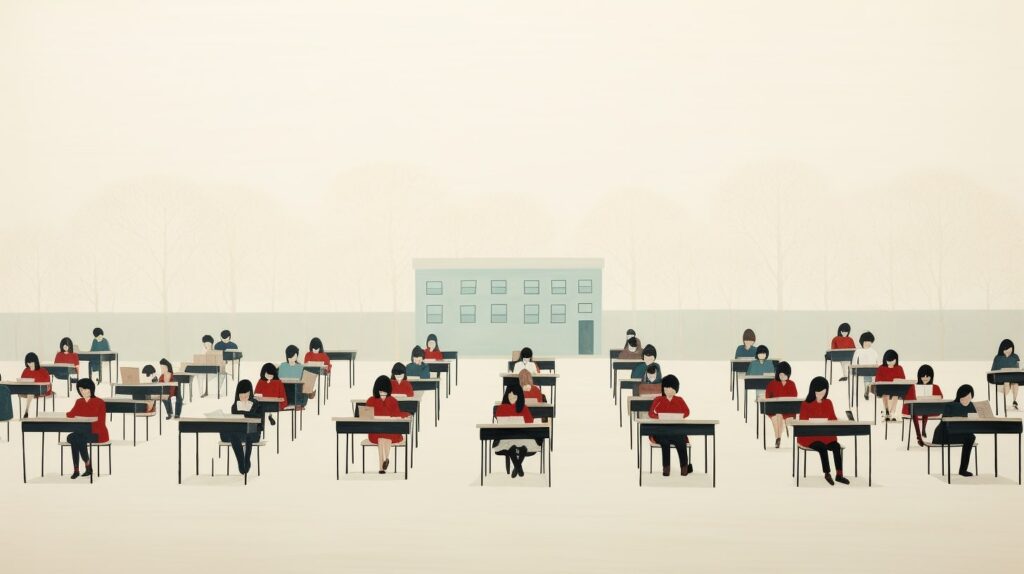 Another Best Way to Learn About Blogging: From Your Peers
One thing you can't get from us with just the free stuff is access to our community. And that is something that definitely belongs in a post about the best way to learn blogging.
Being in a community of people who are working towards the same goals as you are, is most definitely one of the best ways to learn blogging.
As you make your way on this journey to building a blog as an online business you're going to start to realize that the most difficult thing about all of this is in your head.
Mindset is one of the biggest, no, it is the biggest obstacle when it comes to building this business.
You're going to worry about the decisions you make.
You're going to overthink your plans.
You're going to go in circles trying to figure out the right way to do things.
Seeing others doing the same things that you are gives you the confidence to just start making decisions. Doing instead of planning. No more circles.
Not to mention you finally get some people around you who understand the weird words you know now like SEO and SERP's and Blog.
Let's face it, blog is a weird word and you get the side eye when you tell people you have one, don't you?
A community gives you a place to geek out on all things blogging and business and that's a great thing.
So Jump In, But Not By Yourself!
That was one of the rules at the swimming pool. You can jump in but don't swim by yourself.
The same goes for the best way to learn blogging.
Jump in head first and start trying things. Build some confidence. Make mistakes and fix them.
It's a great adventure in that way!
But, when you start with a really good guide like ours, (did I mention it's free?), and not just a guide but an entire ecosystem of learning, you set a solid foundation for the business you are going to try to create around your blog.
And we'd be thrilled to have you along for the journey with us!