You've already heard it before.
The money is in the list.
And for the most part that is true. But if the money is in the list then the first question should be how to build an email list.
Because that's the list that the quote is talking about. It should go without saying but we're going to say it anyway that everyone should have an email list.
It might seem silly in the age of social media, but having an email list that you can communicate with whenever you want is an essential part of owning an online business.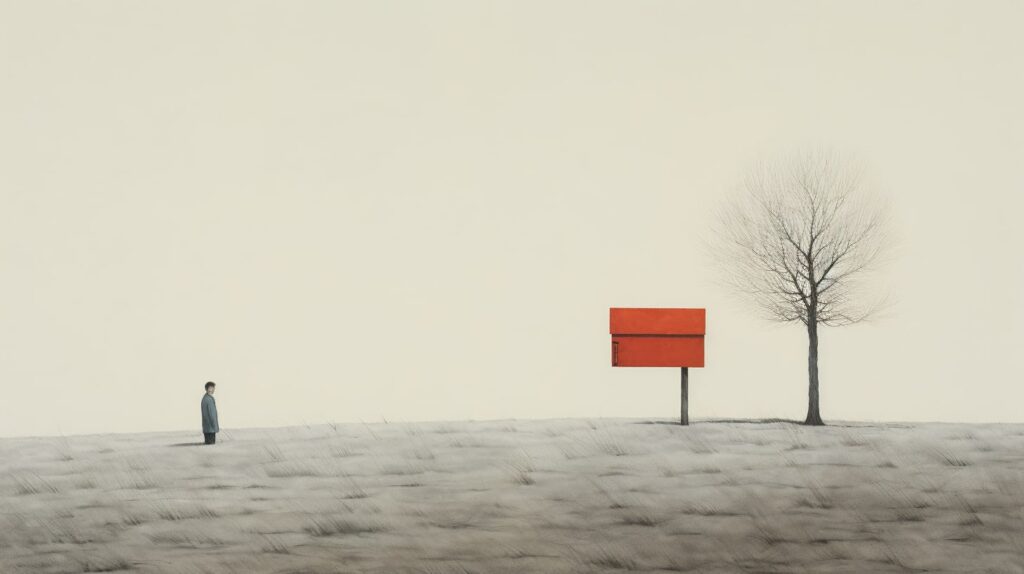 Why You Need to Build an Email List
We love social media. We think it's awesome. One day you could be talking to no one and the next day you're in front of millions.
It's an amazing opportunity for any online business.
But there is a big problem with social media.
The algorithm.
You don't control it and it changes whenever it wants. Even worse, you don't even get to be in front of everyone that has decided to follow you. So if you build up a following of 10,000 people then your message might get sent in front of 2,000 of them.
That doesn't seem right.
There is also another problem and that is you never know when someone is going to be on social media. They might not show up on it for a couple of weeks and in that time you just so happened to have posted your most important messages.
Oh well.
But email is different because with email everyone checks it. It doesn't mean they read it, but they definitely have an email app on their phone that they need to check almost daily.
And besides the spam filter, you don't have to worry about your email not reaching the person.
It will.
The Million Dollar List
We aren't behemoths on social media. In fact, we have a relatively small following but that's okay because we have an email list of people that want to hear from this.
And it's for this reason we are able to make thousands upon thousands of dollars every month.
If we solely relied on social media we would be in big trouble.
But because of email, we get to see results like this.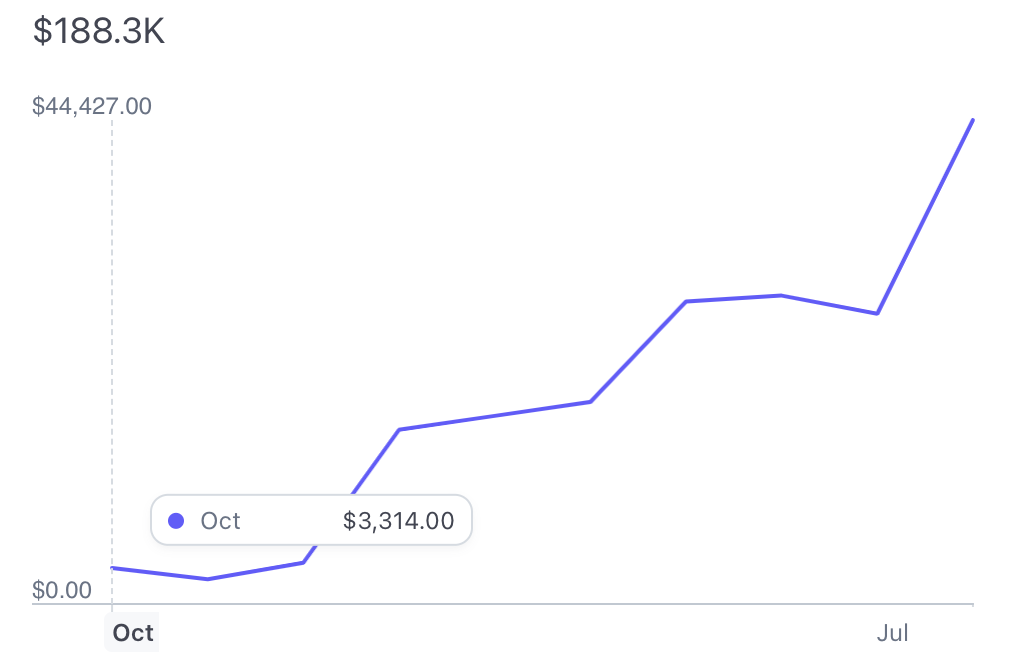 That's a pretty fun graph!
The more people that we are able to add to our list, the more money we make. You could almost consider your email list as an ATM machine.
Not that you'd abuse the ATM machine but if you set things up right then it's very hard not to make money with a list.
Email List Quality Matters
Before we jump into how to build your email list it's important to understand something about who is on your list. Just because someone decides to subscribe to you doesn't mean they'll buy from you.
Because of this, you need to be careful of getting too caught up in the numbers.
It's easy to get people to sign up for your mailing list if you offer them something amazing. For example, you can build a list quickly by giving away an iPad but how many of those people will care to hear from you after?
Not many.
What's the point of building a list of 10,000 people if only 100 want to hear from you?
So your goal when building a mailing list is to ensure that you're bringing in people who want to hear from you beyond the first email. Otherwise, you're going to pay for an email service provider that serves no purpose.
We are able to make money with our list because people want to hear from us. They want us to help them.
The higher the quality of your list, the better your results will be.
Alright, now that you understand all of that it's time to get to the meat of things.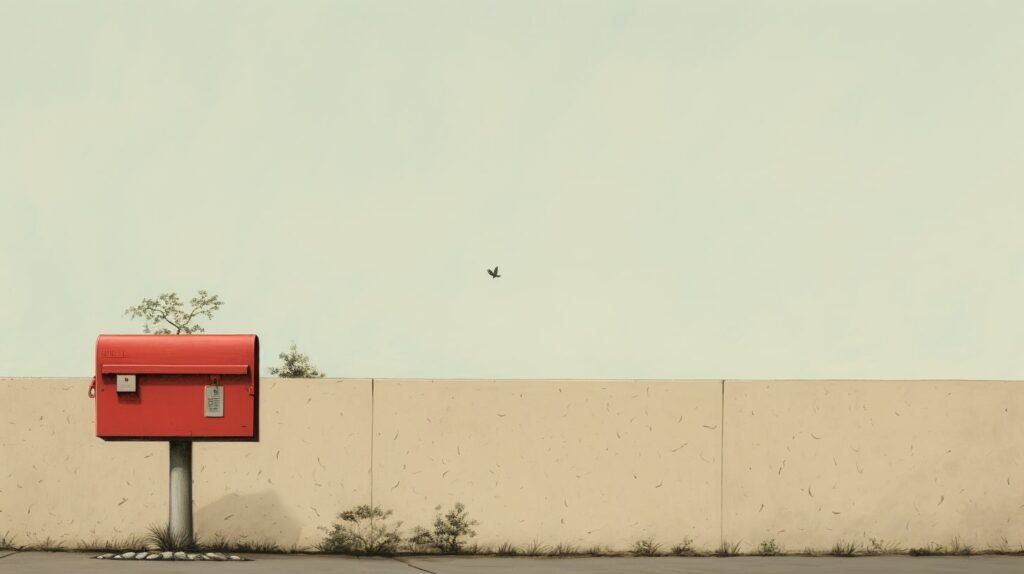 How to Build an Email List That Prints Money
One of the core concepts that we teach here at Odd Noodle is that people only buy one thing and that's improvement.
If they don't believe that something is going to improve their lives then they won't touch it. The same applies to getting people to sign up for your mailing list.
If you don't give them a reason to believe that you're going to improve their lives then they will not bother handing over their email address. Conceptually this isn't hard to understand but many people fail in the execution.
1. Who Are You Helping and What Are You Helping Them With?
This is the first step. You need to understand who you are helping and then figure out exactly what you're going to help them with.
For example, we want to help Creators build amazing businesses that provide them with the freedom to create as much as they want.
We know the who and we know the what.
One of our students, Rachel Fairchild, helps parents create Freezer Meals for their families so that they don't have to spend every night cooking. People come across Rachel and they know right away if she's the person that will help them.
If you don't know who you are helping then you're not going to attract anyone. So figure that out and then make sure you know what you want to help them with.
2. What Can You Help Them With Right Now?
This is the big one for building a mailing list. The reason is because you need to give people an incentive to sign up.
Simply telling them about how nice you are isn't going to work. They need to know that you're going to help them with something right now.
This is where a great lead magnet comes into play.
When people see a great lead magnet that leads them to believe it can help them solve a problem right now, they'll sign up for it. What happens with most Creators is that they create lead magnets that don't appeal to their audience and so people choose not to sign up.
Lead magnets come in many forms:
eBooks
Worksheets/Checklists
Email courses
Workshops
One type of lead magnet isn't better than the others. Remember, this is about how you can help someone right now.
Specificity Wins
The more specific you can be with your lead magnet and how it can help someone the greater your results will be.
For example, if you are helping people grow tomatoes then a Growing Tomatoes Checklist is an amazing opt-in to offer because people know exactly what it is going to do.
However, if you can't get specific because your topic is pretty large that's okay. One of our opt-ins is The Odd Noodle Playbook which gives you an overview of what we do to build 6 & 7-figure brands, but it's not specific to a single task.
Once you figure out your lead magnet then you need to create it. But wait, what if you don't have an email list?
That's the beautiful thing about building an opt-in. If you want to wait before you sign up for an email provider then great.
3. Sign Up With ConvertKit
Now it's time to sign up with an email service provider. We recommend ConvertKit.
It's easy to use and has all of the features that you'll need to be successful with your mailing list.
And the best part it helps with the next step.
4. Create a Landing Page for Your Opt-in
With ConvertKit you can easily create a landing page for your opt-in that will connect directly to your mailing list.
People sign up, get your opt-in, and now you have the foundation for building a mailing list.
Of course, things don't stop there.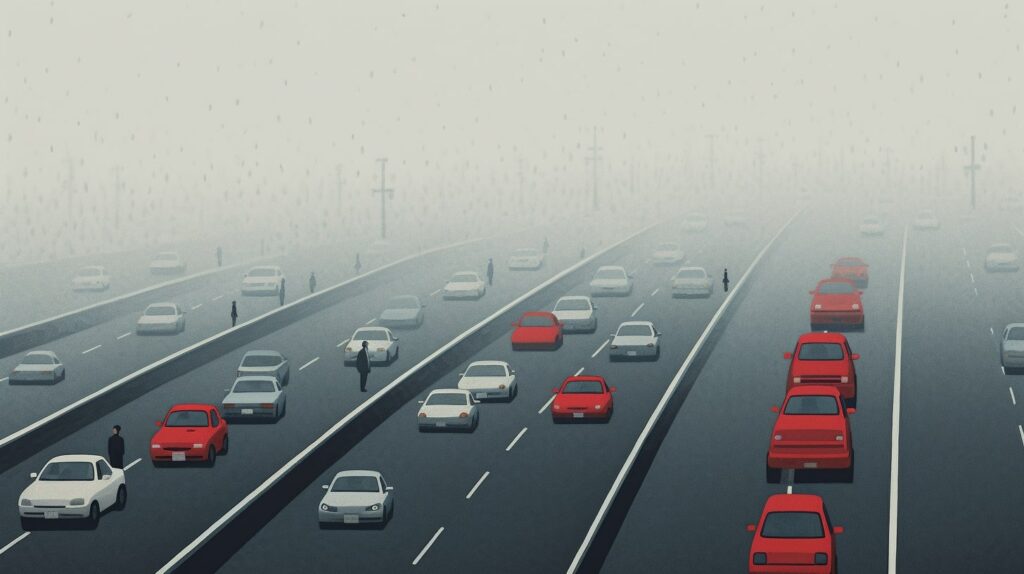 5. Send Traffic to Your Landing Page
Now that you have an email list and opt-in, it's time to send people to your landing page so that they can sign up.
And this is where a lot of Creators fall completely flat. Remember earlier on we talked about the quality of your list?
This is where it starts.
It's tempting to want to bring everyone to your landing page, but that only leads to a bad list.
It's important that the content that you use to attract people attracts the right people.
That's the person you decided you'd help at the beginning.
For example, with Odd Noodle there are a ton of people that want to learn how to make money online and some of them are looking for a way to make the money in the next 5 minutes.
We can't teach them that so trying to attract them is only going to waste their time and ours.
So all of the content that we create is meant to give every person who comes across it an idea of what we are about. They get to decide if they like us before they even see a landing page.
That means over time we build a higher-quality mailing list of people that want to hear from us.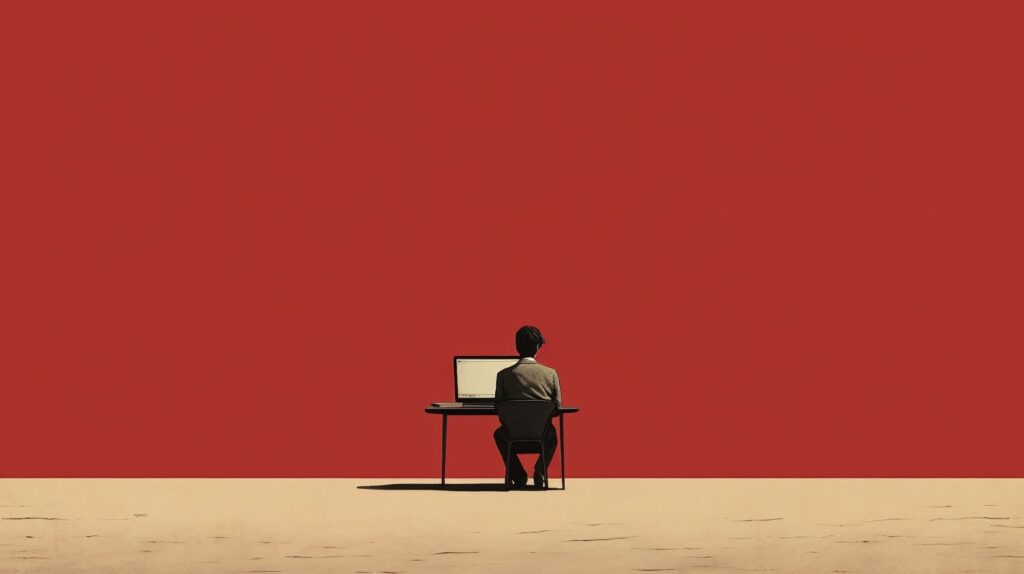 Consistently Email Your List
Now that people are joining your list it's important that you email them consistently. Nothing is more annoying than only hearing from a person every couple of months.
You've probably seen these emails.
Sorry I've been away…
People will leave your list if you aren't talking to them consistently and bringing something to the table.
There is no best number on how often you should email your list but we like to do it at least a couple times a week. Why?
People are getting bombarded with emails daily by people trying to gain their attention. In this case, it's easy to be forgotten so showing up consistently in people's inboxes ensures that they remember us.
As long as we continue to bring them value.